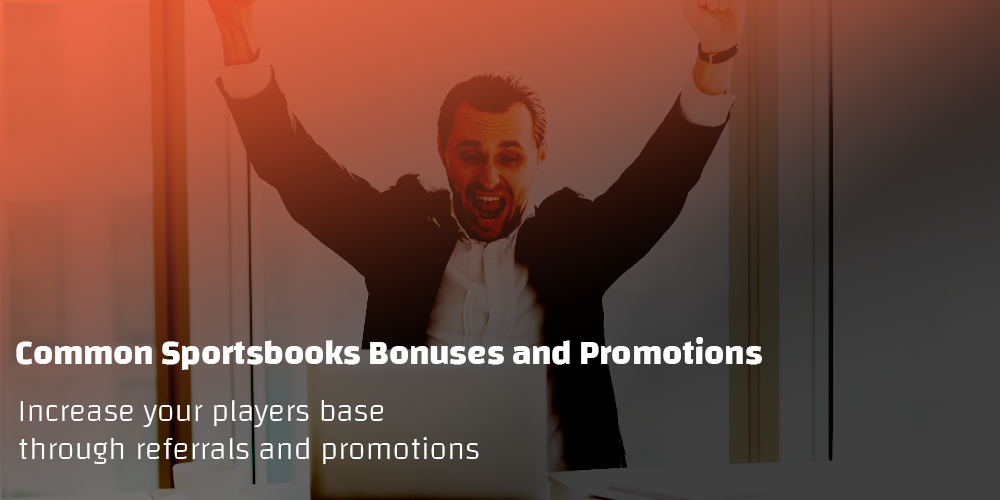 What is risk free money betting, no deposit, and sign up bonus
Just as in real estate, car sales, and so many other industries, referrals is the name of the game in sports betting. If the product that you are selling is a quality one, your customers will tell their friends, and those friends will, in turn, tell more friends about your site. Below you will find some of the best ways to increase your referrals and increase your business.
Not only can referrals increase business, but referrals give you insight on how reliable your customers will be. Since your business is run mostly on credit, having customers settle their debts promptly is key to a successful business. Referred customers are more likely to pay you promptly when they lose wagers. Along those same lines, paying your customers promptly when they win will ensure that they are happy, returning customers who will say good things about your site to their friends. Having a good reputation is the number one way to be successful in bringing in new players.
Ways to Increase Referrals
Many of the largest sportsbooks use some sort of bonus system to encourage new players and referrals. No matter the size of the sportsbook, a bonus for new and referral customers is a great way to generate business. This has the effect of encouraging your current players to refer a friend. The great thing about a bonus is that it's scalable to your business' size. If you are just starting your sportsbook, start with a small bonus. As you grow, your bonus size can grow with you to attract more players with deeper pockets.
Sportsbook Refer a Friend: How To Turn Existing Customers Into more Referrals
One of the best ways to attract new players is to offer a bonus to existing players who refer a friend to your site. Below you will find some details on how to implement a referral system.
An offer that appeals to many players is a free play. That is free money that you deposit into their account for them to make bets with. When an existing player decides to refer a friend to your site, they get a $50 free play. But there are a few stipulations that need to be met before the free play can be deposited in their account.
The referral must be a new player.
The new player must make a deposit into his account.
These guidelines will ensure that you are only handing out free plays to actual new players and not the same players over and over. You can easily confirm the player doing the referral is not the same as the "new" player by using our IP match tool (see image below.) In this way your "refer a friend" program will be clean and without shady tactics from your players.
Additional Types of Sportsbook Bonuses
As a bookie, you need to make sure that when you run a promotion such as the bonuses we will discuss here that both, the current player who wants to refer a friend, and also the new referred player, understand the terms and conditions. You can do this quickly and easily by sending a message to all of your players. To do this, log in as an agent and click on the "Messaging" button. Select "Compose Message" and then on the right hand side dropdown box, select "All Players".
What is a Free Bet (Riskfree Betting)
A great bonus that can draw players to your site is a risk-free bet. This will encourage riskfree betting and in turn, bring more action to your book from new players. So riskfree betting (also called "free money betting") is usually a bonus given to new players after they register. It allows them to place a bet (only their first bet) without fear of losing money. This answers the question "what is a free bet?".
How it works is simple. Once a new player places their first bet, if the bet loses, the players account is credited with the amount lost, erasing their loss. But, if the players first bet is a winning bet, the risk-free bonus or free money betting is gone and cannot be redeemed later. Generally, when considering what is a free bet, you should consider risk-free bets have some limitations applied by most bookies. Some of those limitations are that the risk-free bet must be used within seven days of registering, and that the risk-free bet only covers up to a certain dollar amount (say $200.)
So, if your new player wagers $100 on the Dallas Mavericks to beat the Los Angeles Lakers, and the Mavericks lose, the player gets a credit in his account for $100. But if the Mavericks win, he wins his bet, but loses his risk-free bet or free money betting because it can only be used on a new player's first bet. This is a common restriction imposed when riskfree betting and something you should know when coming to terms on what is a free bet and how it works. On his next bet, if he loses, then he loses the money he wagered. Many of the larger sportsbooks offer large risk-free bets to new players, some up to $500.
To adjust the free play bonus, simply log in as agent and click on "customer admin", then you go to the player you want to give a credit to. Finally, click on the "Free Play" tab and click on the blue "New Free Play" button. Then you enter the amount you want to give that player. It's that easy. (See below image.)
No Deposit Bonus Free Bet
A no deposit free bet (also known as no deposit bonus sportsbook) is actually free money betting for the player, so this is a great incentive to encourage referrals. As long as they have been referred by another player, they are good. This is another type of variation you may encounter when looking for the answer to what is a free bet.
Once your new player is ready to begin, you can simply log into your agent account and apply the free play amount to their account, as shown above. The player will see his riskfree betting balance on his account as soon as he logs in. Since this is truly free money betting, the amount is usually kept relatively small, around $10. This type of benefits are extremely sought-after by players looking for no deposit bonus sportsbooks.
Many sportsbooks put requirements on the free bet bonuses that they give out. Some common requirements are that:
It must be used within seven days of deposit
Bonus amount must be used in full, on one bet
In reality, a no deposit bonus sportsbook offering no deposit free bet work the same as the risk-free bet we talked about earlier, except that this doesn't require the player to make a deposit first. This is a major difference between the two types of riskfree betting options. Additionally, these free plays given by the no deposit bonus sportsbook can be given by the local bookie as rewards for frequent players, or high-dollar players, or for anything the bookie wants.
New Player Sportsbook Sign up Bonus (Welcome Bonus)
A new player sign up bonus is another way to bring players in the door, but generally have more restrictions. As before, to ensure your players understand all the restrictions, it's a good idea to send them the details of each bonus that they can earn. This can be done with a message, as we talked about above.
One common requirement of new player sign up bonus is a rollover. This means that for whatever amount their bonus is, your player needs to reach a certain amount of action before they can claim their sign up bonus. Let's look at an example:
If your player deposits $500, and receives a new player bonus of $500, they will need to "roll over" that $500 bonus six times before they're able to withdraw their bonus money. $500 x 6 = $3,000, so they need $3,000 of action within 30 days, and then the bonus is theirs.
Using a pay per head sportsbook service, you can easily track how much money players have wagered by using the "Customer Volume" report. From the main menu, select "Agent Performance", then from the dropdown menu, select "Customer Volume". After that, the "Total Volume" column will tell you how much money the player has bet. See the screenshot below.
Another common requirement for a new player sign up bonus is minimum odds. Many sportsbooks require players to play at odds of -200 or higher in order to qualify for the bonus. (Parlays with combined odds above -200 qualify as well.) Bets that are heavy favorites will not quality. It's safe to say that sportsbooks will make it difficult for players to collect their sign up bonus.
This is a good time to tell you about another feature that bookies using pay per head sportsbook services can take advantage of, the "Temporary Credit" feature. Temporary credit is exactly what it sounds like, a credit given to a player for a limited amount of time. Bookies can set the amount and the expiration date of the credit. To set temporary credit, log in as an agent and select "Customer Admin". From there, select the player account then expand the "Basics" section, and use the "Temporary Credit" and "Expires On" fields to set the amount and expiration date of the credit you are giving.
Conclusion
So now you have some strategies on how to attract new players and get referrals from current players. You've learned about some standard bonuses used by most sportsbooks, and how to implement and track them.
Remember, the most important key to bringing in new players is word-of-mouth. When your players are happy with their experience, they will return, and tell their friends. This means paying on time and having excellent customer service if an issue comes up. It's always better to issue a refund and have that customer come back to play again than to lose that player forever.
Request a Free Demo Account!
Now is the time. Request your demo account today and put what you've learned into action. Sports betting is poised to become huge in the United States. The XFL debuted in February, and they showed the betting line and over/under on the television broadcast along with the score. States are passing legislation to allow and encourage sports betting within their borders. Don't wait, get into the fastest growing business in sports today.